*Understand Islam *
*Does God Give Free Will and Freedom to Control Our Destiny?*
Man has free will and selection by way of which he does some issues and refrains from others, and he believes or disbelieves, and he obeys or disobeys, for which he will probably be introduced to account and rewarded or punished, though Allah is aware of what he'll do, what he'll select and what his final future will probably be.
But Allah doesn't compel him to do evil, or to select kufr, fairly He clearly exhibits him the trail and He has despatched Messengers and revealed Books and proven him the appropriate approach. Whoever goes astray does so to his personal loss…
Allah says: "And say: 'The truth is from your Lord.' Then whosoever wills, let him believe; and whosoever wills, let him disbelieve" [Quran 18:29]
"Verily, We showed him the way, whether he be grateful or ungrateful" [Quran 76:3]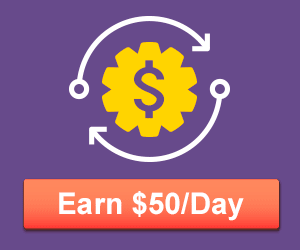 "So, whosoever does good equal to the weight of an atom shall see it. And whosoever does evil equal to the weight of an atom shall see it" [Quran 99:7-8]
Allah tells us that man believes and does righteous deeds by his personal selection and free will, then he enters Paradise, or he disbelieves and does evil deeds by his personal selection and free will, then he enters Hell.
Every individual is aware of in his personal coronary heart and by these round him, that our deeds – good and evil, obedient and sinful – are achieved by our personal selection, and we don't really feel that there's any power compelling us to do them.
What Allah has decreed is one thing that man can not know, and he can not base his deeds on it or use it as an excuse. It can be not legitimate for him to object to his Lord by questioning why He has precipitated somebody to be among the many doomed or the blessed.
Allah says: "Indeed he succeeds who purifies his own self. And indeed, he fails who corrupts his own self" [Quran 91:9-10]
"Allah wronged them not, but they wronged themselves" [Quran 3:117]
To sum up: the idea that Allah is the Creator Who has decreed all issues and has distinguished those that are blessed from those that are doomed, doesn't imply that Allah forces His slaves to obey or disobey. Rather He has given them the flexibility to select and free will, which is what they act upon, and for which they are going to be introduced to account. Your Lord doesn't improper His slaves.
*Can We Control Our Destiny? Or are We a Slave to Fate?*
Say as an example you resolve to move into enterprise for your self. You do all the mandatory analysis. You seek the advice of others within the area. You draw up a sound marketing strategy and line up a number of buyers. You do every part potential to make sure that your enterprise is profitable.
Does any of this assure that your enterprise will probably be profitable? Not, in any respect. The economic system might falter. You might have miscalculated sure bills. A pure catastrophe would possibly wipe out every part you personal. There are innumerable occurrences that might adversely have an effect on your enterprise.
Belief in Qadar, divine future, prevents us from turning into too boastful or too despondent. When tragedy strikes us, we should perceive that it's the Will of Allah, for it to occur. That approach, we study to settle for it with persistence and humility fairly than despair and frustration.
If one thing good occurs to us, perception in Qadar will forestall us from turning into too boastful or smug. Even the profitable folks don't have any management over their success. They might have made sure decisions, however it's Allah that made these decisions work out effectively for them. If that they had management over their success, they need to give you the chance to management each facet of their life and by no means face any form of adversity. But the truth is that even probably the most profitable people face some hardships sooner or later of their life.
Man might select a sure path. But it's Allah's Will that controls what future that path will lead them.
For those that would really like to know extra about Islam:
*WhatsApp Group*
https://chat.whatsapp.com/Gxe9gFvJvZNAtQJRc5NX5C
*Telegram Channel*
https://t.me/understand_islam
*Facebook Page*
https://www.facebook.com/understand.islam.english/
Originally posted on Mon _21 _March _2022AH 21-3-2022AD @ 1:58 pm