Topic: SEXUAL INTERCOURSE.
BISMILLAAHI RAHMAANI RAHEEM.
Sexual intercourse is stated in Quran chapter 30:21 and 7:189.
Man and woman to feel compassionate and be happy to one another and through that Allah gift offsprings to whom He wills.
Sex is affection (emotional feelings) that occur occasionally and marriage is the only way to exercise it, so whoever go beyond that (sex outside marriage has committed a major sin) Q,23:7.
NB: Sex is emotional feelings, it can totally disappear (you wouldn't have any feelings to have sex with your spouse) especially if your spouse have done something to make you annoyed. Such problem's in marriage totally disappear sexual feelings.
The Messenger  Prophet Muhammad صَلَّى اللّٰهُ عَلَيْهِ وَسَلَّمَtaught us some Sunnah activities to do before and after sex, they are:
1. FOREPLAY: Communicate to notify your spouse to draw him/her attention by gesture sign, transparent sex dress or by verbal.
Take shower together if possible to ensure hygienic.
Play with your spouse:kissing, stimulating the sensitive parts.
Foreplay benefits the women most, because through foreplay the excitement the wife feels helps the inner vagina to wet (vagina lubrication) that will help for easy penis penetration. Avoiding foreplay before sex will be difficult to penetrate and painful to the woman.
It's permissible to use artificial lubrication as alternative when the vagina is dry.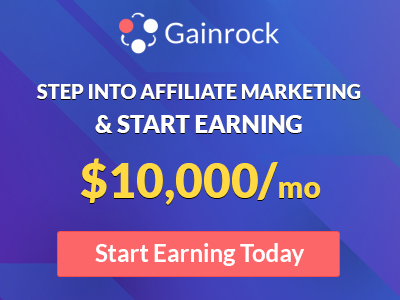 2. PRAY FOR PROTECTION: Before couples engage into penetration, the  Prophet Muhammad صَلَّى اللّٰهُ عَلَيْهِ وَسَلَّمَadvice to supplication before.
بِسْمِ الله اللّهُـمَّ جَنِّبْنا الشَّيْـطانَ، وَجَنِّبِ الشَّـيْطانَ ما رَزَقْـتَنا
Bismillaah. Allaahumma jannibnash-Shaytaana, wa jannibish-Shaytaana maa razaqtanaa.
Meaning: With the Name of Allah. Oh Allah keep the devil away from us and keep the devil away from that which You provide for us.
3. SEX POSITIONS: It's permissible to have sex in any position or style you feel better so long as it's through the vagina.
Allah said in 2:223: "Your wives are a tilth for you, so go to your tilth have sexual relations with your wives in any manner as long as it is in the vagina and not in the anus, when or how you will…"
Rasulillah Prophet Muhammad صَلَّى اللّٰهُ عَلَيْهِ وَسَلَّمَalso said: "From the front or from the back, so long as it is in the vagina"
Sahih Bukhaari, 8/154
Sahih Muslim, 4/156.
4. ABLUTION: Assuming couples finish and still wish to have extra, it's Sunnah the husband to perform ablution (even though it's not obligatory.
The Messenger of Allah  Prophet Muhammad  صَلَّى اللّٰهُ عَلَيْهِ وَسَلَّمَsaid: "When anyone amongst you has sexual intercourse with his wife and then he intends to repeat it, he should perform ablution."
Sahih Muslim 308
5. GHUSL After sexual intercourse or seminal discharge, individuals enter a state known as junub (Janaba) ritually impure.
This state prevents a person from offering salat, and a person in such a state must perform Gusl to regain the state of ritual purity necessary to once again before performing salat or fast.
Assuming you have sex in night, you can sleep without Gusl, when you wake for Fajir then you take your Gusl, therefore it's Sunnah to perform ablution before you sleep.
END OF LESSONS.
Hits: 0